Power Studio version 1.15.6
Wed, 14 Mar
A new version of Power Studio has been released. This version contains new functionality for the D&R Airence control plugin and also some serious improvements in performance and resource-use. It is highly recommended all Power Studio users upgrade to version 1.15.6., which can be found on the download-page.
In the first months of 2018, the following new features and improvements have been introduced: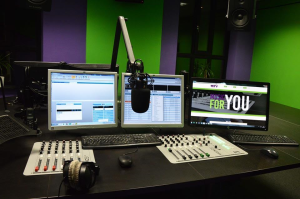 D&R Airence control plugin
Each channel of the D&R Airence mixer can now be assigned to any player or cart (in pre-select mode). It is now also possible to choose to use button- or fader-start.
Playlist
When switching from live-assist to automation, the players are inmediately reloaded. This used to be after the first track had finished. Especially for users with less than 4 players in use, this is a significant improvement.
Recording
In "Advanced Audio Settings", a setting "Process recordings offline" is added which allows older computers to perform encoding and processing tasks (e.g. applying processing or encoding to FLAC, MP3) after the recording is finished as opposed to on-the-fly. Fixed issue that occurred on some newer machines running Windows 10, were occasionally some pops occurred in the recorded material.
General improvements
A large number of stability improvements have been administered. This fixes a lot of edge-cases where Power Studio would sometimes display unexpected behavior. Also the resource-use of Power Studio has been optimized.
Bug fixes
The auto-update of playlists and settings, triggered by other Power Studio instances would sometimes stop working. This has been fixed.
The cursor in the Track Editor's player now moves with the current position again. (this broke in version 1.15.4)
The Year and Tempo columns in the Track Browser are now shown correctly.
Fixed defect in the multi-studio function, that caused all audio-channels to switch to silent when one of the studios updated their settings
Improved the storing of local settings
Various minor fixes and optimizations