When Daylight Saving Time (DST) starts, the clock is set forward one hour resulting in a 23-hour day.
In the EU the clock is set from 02:00 CET to 03:00 CET on the last Sunday of the month March.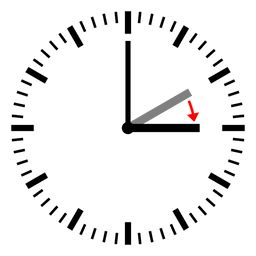 To make this transition to go smoothly, we recommend the following simple steps to be followed.
There is no need to manually change the Windows time settings: it is perfectly safe to keep the default settings and allow Windows to automatically switch to DST. It is not needed to disable any external time synchronization software.
Create an new Day Format will only be used on the start-of-DST-Sunday. This can be a copy of the regular Sunday Day Format.

In this new format, remove the Clock Format that starts at 02:00 hours. (Keeping the Clock Formats 00:00, 01:00, 03:00, 04:00, etc...)

Generate playlists for the start-of-DST-day based on this format.
Make sure to to this before Power Studio automatically generates a playlist for this day.

During the transition to DST, Power Studio will load the 03:00-playlist at 01:50 hours. - This is normal.
When the transition to this playlist is configured as floating, Power Studio might first play all tracks in the 01:00-playlist. After 03:00 hours, the playlist-transitions will return to the normal behavior.